About Trina Solar
As a global leading provider for PV module and smart energy solution, Trina Solar delivers PV products, applications and services to promote global sustainable development. Through constant innovation, we continue to push the PV industry forward by creating greater grid parity of PV power and popularizing renewable energy. Our mission is to boost global renewable energy development around the world for the benefit of all of humanity.
As of Dec. 2020, Trina Solar has delivered more than 66 GW of solar modules worldwide, ranked "Top 500 private enterprises in China". In addition, our downstream business includes solar PV project development, financing, design, construction, operations & management and one-stop system integration solutions for customers. Trina Solar has connected over 5GW of solar power plants to the grid worldwide. In 2018, Trina Solar first launched the Energy IoT brand, and is now aiming to be the global leader of smart energy.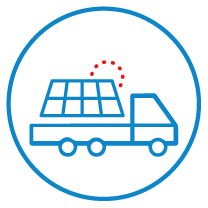 66GW+
Cumulative
Shipments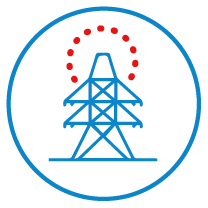 5GW+
Grid-connected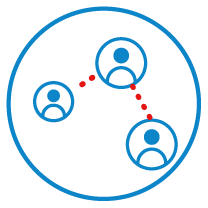 15000+
Number of
Employees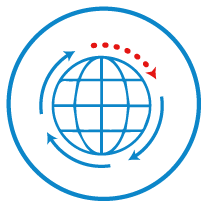 100+
Worldwide Customers


Trina Solar Co., Ltd. (SSE: 688599, Chinese: 天合光能股份有限公司), founded in 1997, manufactures, sells, and does research and development on PV products, EPC and O&M. It also develops and sells smart micro-grid and multi-energy complementary systems and energy cloud-platform operations. In 2018, Trina Solar launched Energy IoT brand, established the Trina Energy IoT Industrial Development Alliance together with leading companies and research institutes in China and elsewhere and founded the New Energy IoT Industrial Innovation Center. In June 2020, Trina Solar listed on the STAR Market of Shanghai Stock Exchange.



Adelaide, South Australia, Australia
Trinasmart modules used for the solar system will have the same footprint as an entire football field and will reduce the overall Adelaide Airport energy consumption and carbon emissions by close to 10 per cent by producing 2,400 megawatt hours of energy each year.
Adelaide Airport, Executive General Manager Corporate Affairs, Brenton Cox said,

"The significant capital investment in a solar system of this scale is justified on the basis of the many benefits to our overall business, and enabling us to achieve our carbon goal in the space of a single year."
Instant Support under no obligation.
Just feel free to contact us.