Latest Development:
The University of Newcastle has welcomed the 'real-world' deployment of its flexible and printable solar model innovations that researchers hope will accelerate the commercialisation of the "disruptive" technology.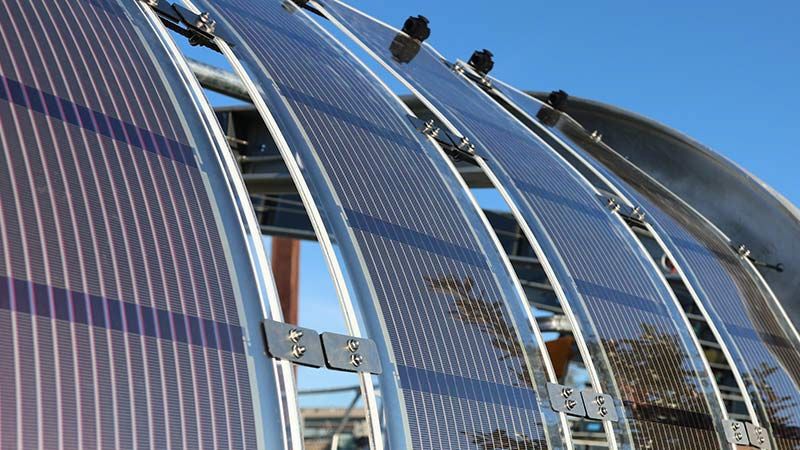 The flexible and printable solar cells have received their first real-world installation, after being integrated into new shade structures as part of a new public space development being undertaken by the Lane Cove Council.
The Canopy is a major redevelopment being undertaken by the Lane Cove Council to create a public green space which features a number of sustainability measures, including rainwater capture, a green wall and electric vehicle charging stations, and will become one of the world's first public deployments of the printable solar cells.
Source: Renew Economy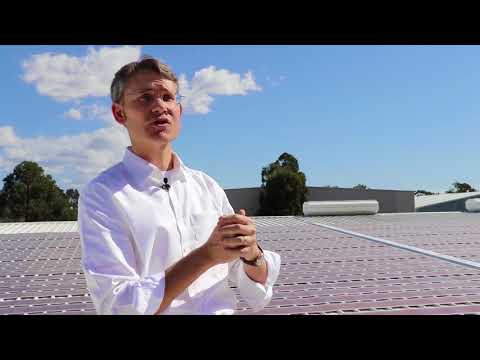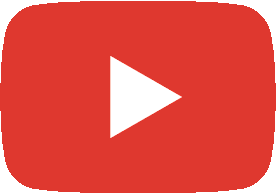 What is Printable Solar Cell?
Printable solar cells and, generally, printed electronics, offer cost-effective large-area deposition techniques for devices on a large variety of substrates regardless of their shape and thermal stability. Conductive  or semiconducting electrically functional electronic or optical inks (organic, inorganic or hybrid) are deposited on the substrate, creating  active or passive devices such as thin film transistors, capacitors, coils  and resistors.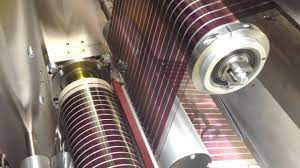 Typically, materials for printable electronics are of organic origin (both polymers and small molecules), but not exclusively. Some  new printable inorganic ( silicon, silver, TiO2 and many more) paste or  hybrid materials (for instance, perovskite, nanocarbon, etc.) have also  been developed.
How are printable solar cells made?
At the moment, printable solar cells are made by printing a specially developed 'solar ink' onto plastic film, similar to the way plastic bank notes are printed.

Whatever the method or the materials used, the solar principles remain the same:

    * Incoming photons free electrons and send them scattering through the solar cell's material before being channelled into an electrical circuit.
    * The efficiency of the solar cell depends both on how well the material captures light to set these electrons free, as well as how effortlessly the electrons travel through the material.

Researchers such as the Victorian Organic Solar Cell Consortium are developing processes for printing solar cells onto all manner of surfaces using various printing, dyeing and spraying techniques. They can be printed straight onto paper-thin, flexible plastic, as well as onto steel, and can be made semi-transparent for building cladding and windows.
CSIRO  is developing new materials and processes to produce thin, flexible and semi-transparent solar cells based on printable 'solar inks'. These inks are deposited onto flexible plastic films using a range of processes including, micro-gravure coating, slot-die coating and screen printing.
CSIRO have developed capabilities in both organic photovoltaics (OPV) and perovskite photovoltaics. These technologies differ in a number of ways from conventional silicon-based solar cells, offering:
Greater flexibility: Being lightweight and flexible, solar panels can be integrated into windows, window furnishings, tents and even consumer packaging
Portability: Our thin and lightweight solar can provide immediate power to cater to the energy needs for remote outback locations and developing communities.
This work has been carried out by the Victorian Organic Solar Cell (VICOSC) Consortium, a research collaboration between CSIRO, Monash University, the University of Melbourne, BlueScope Steel, Innovia Films, Innovia Security and Robert Bosch SEA. It has been supported by funding from the Victorian State Government and the Australian Government through the Australian Renewable Energy Agency.
It may still seem far fetched to imagine our houses powered by solar cells in curtains, blinds and windows. But some scientists say it will eventually be possible to print photovoltaic elements on a huge range of surfaces and materials – creating cheap, printable solar cells in place of more costly silicon panels.

Printable solar cells offer exciting potential for generating electricity more flexibly and at a lower cost, wherever the sun shines. In the traditional silicon solar PV we see on people's rooftops, the most costly component is the silicon material that holds the photovoltaic elements. Silicon is abundant and non-toxic, but it is expensive to process into wafers for traditional rooftop solar PV panels.
Latest Development On Solar Energy Industry
Solar is dirt cheap and its getting even better with latest developments -