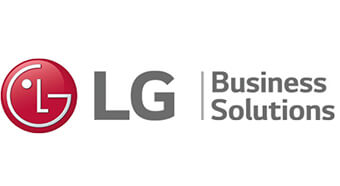 As mentioned by the company LG Solar Solutions in their website,
LG Solar Panels
LG Solar gives you the power to choose. Whether you're looking to add to your existing system or maximize your solar output, all of our reliable modules are backed by one of the strongest warranty programs in the industry.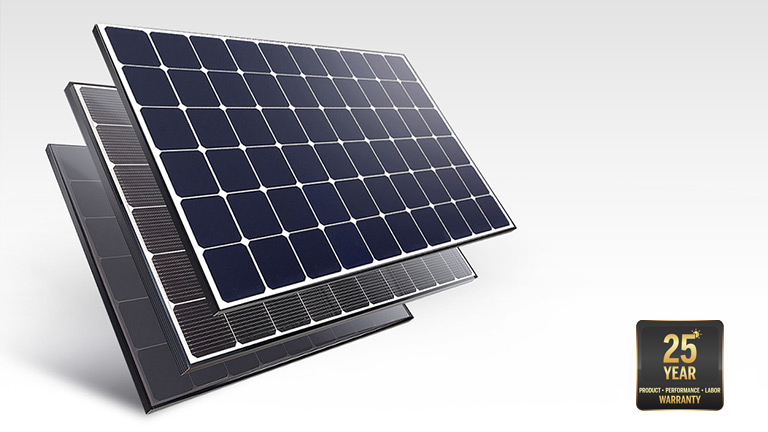 The NeON® 2 is LG's best-selling solar module. LG's award-winning Cello Technology™ makes the NeON® 2 one of the most powerful and versatile modules on the market.


NeON® 2 Black Solar Panels
LG's best-selling modules with a matte black frame, black back sheet and black cells to provide an all-black aesthetic.


335W NeON® 2 Black Solar Panel for Home LG335N1K-V5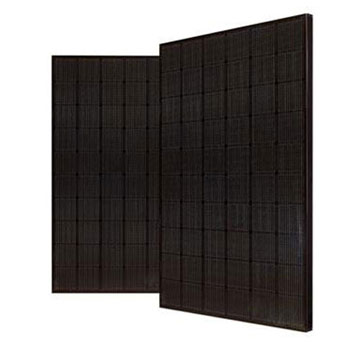 400W High Efficiency LG NeON®2 BiFacial Solar Panel with 72 Cells(6 x 12), Module Efficiency: 19.3%, Connector Type: MC4 LG400N2T-J5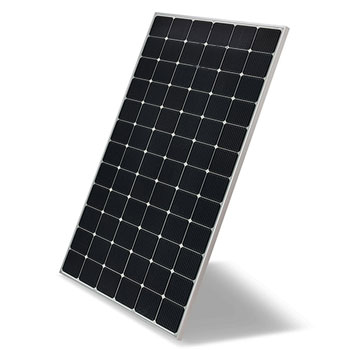 405W High Efficiency LG NeON®2 Solar Panel with 72 Cells(6 x 12), Module Efficiency: 19.5%, Connector Type: MC4 LG405N2W-V5