ACT Home Energy Support Program: Empowering Sustainable Living
Welcome to the ACT Home Energy Support Program, a powerful initiative designed to make sustainable living more accessible while helping you reduce your energy costs. In this comprehensive guide, we'll walk you through the program, its benefits, eligibility criteria, and how to apply, empowering you to create a greener and more energy-efficient home
Eligibility guidelines for the Sustainable Household Scheme changed on 1 July 2023 - Check here


What is the ACT Home Energy Support Program?
The Home Energy Support Program offers rebates of up to $5,000 to qualified homeowners, easing the initial expenses associated with the installation of energy-efficient products. These rebates encompass the following:
A single rebate, amounting to 50% of the total installation cost, capped at $2,500, for rooftop solar panels.

A singular rebate, also at 50% of the total installation cost, up to $2,500, for the following appliances and upgrades:

Reverse cycle heating and cooling systems
Hot water heat pumps
Electric stove tops and ovens
Ceiling insulation
Eligibility Criteria - Who Can Take Part?



To qualify for a rebate, you must meet the following criteria:
Reside in the ACT (Australian Capital Territory).
Possess one of the following: an Australian Government Pensioner Concession Card, a Department of Veterans' Affairs Gold Card, or an Australian Government Health Care Card.
Be the owner and occupant of the residence where the product will be installed.
Have participated in a complimentary online Everyday Climate Choices workshop, which provides guidance on how to apply for the rebate and assists with making environmentally responsible choices.
Maintain an Unimproved Value (UV) of:
$750,000 or less when applying in any year from 2022 for standalone homes, units, and dual occupancies. For unit-titled standalone properties, this is determined by the unit entitlement percentage.
$300,000 or less in any year from 2022 for unit-titled multi-story apartments.
For more information:
How to Apply
Instructions for applying for Rebate:
Participate in a free online workshop (please contact us if you prefer attending a face-to-face workshop).

Obtain quotes from accredited suppliers using the list of approved suppliers available on the Brighte website . We Are Brighte Approved Supplier - Ask For Quote Here


Complete an application form before the installation to enroll in the program. You can do this either online using the Rebates for Homeowners Application Form or by printing and filling out the form manually:

Online Application Form

Printable Application Forms (fill out manually)

After the installation, fill out a rebate claim form to receive your rebate. This can also be done online or manually:

Online Rebate Claim Forms

Printable Rebate Claim Forms (fill out manually)
You Can Simply Let Us Do All That Mentioned Above Task For You To By Filling This Simple From Here
Benefits of the Program
Participating in the ACT Home Energy Support Program opens doors to numerous benefits:
Lower Energy Costs: By implementing energy-efficient upgrades, you can significantly reduce your energy bills.

Environmental Impact: Minimize your carbon footprint and contribute to a cleaner, greener environment.

Enhanced Home Comfort: Enjoy a more comfortable living environment with improved insulation and heating/cooling systems.

Financial Support: Access government rebates and incentives to offset the cost of energy-efficient upgrades.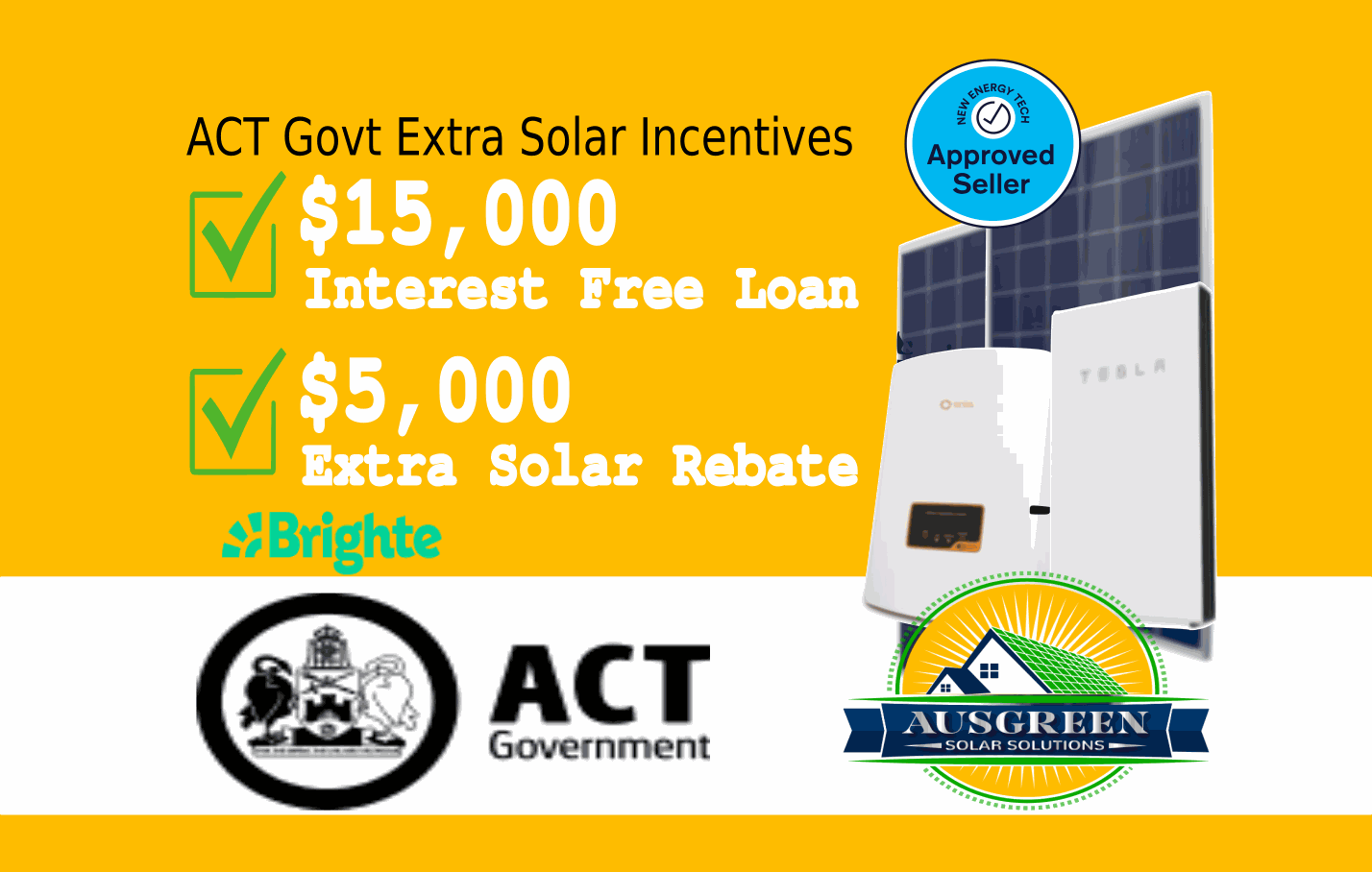 Some Of Our Installations Under ACT Home Energy Support: Rebate For Home Owners Scheme:
Watch this YouTube Video