This Offer Is Only For The Visitor Who Have The Link To This Page.
And The Link Is Published For Only Our Social Media Promotions, Grab It Before Promotion Is Over.
Ask a question at our solar community forum.
Experts and experienced solar energy professionals will answer your question.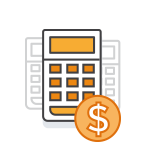 "Pay As You Go"
Install The System Now And Pay The System Price From The Savings That You Will Making From Your Energy Bill Using Solar Power.
Just Mention "Pay As You Go" In Above Form Package Filed.
Need Bigger Than 6.6 KW System?
We have options to suit every individuals need.
Silver
Risen Panels
Solis Inverter
Panels 370W/Inverter 5000W
Single Phase/Single Storied/Tin Roof
Gold
Trina/Longi/Seraphim Panels
Goodwe Inverter
Panels 370W/Inverter 5000W
Single Phase/Single Storied/Tin Roof

Platinum
Trina/Longi Panels
Fronious/SMA Inverter
Panels 370W/Inverter 5000W

Single Phase/Single Storied/Tin Roof